The Aurore bedroom
The room "Aurore" refers to the fairy tale of The Sleeping Beauty.
Nothing like a beautiful princess to symbolize the romantic atmosphere of this room.
This room includes a bathroom with an shower, a desk, a television and free internet access by wifi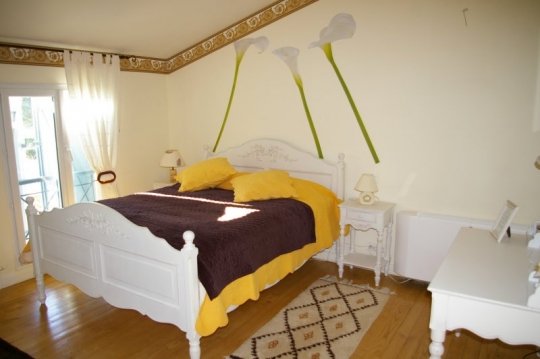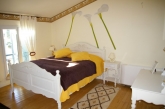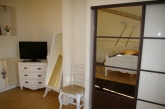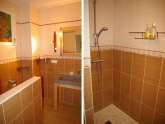 This bedroom of 35 m² is located on the 1st floor of our guesthouse. It has a large bed 63 inches wide. It can be supplemented by one or two extra beds to accommodate from 1 to 4 people.
Rates and availability