The Victoria bedroom
The room « Victoria » will seduce you with the elegance of its furniture, decoration of English style.
Its name pays tribute to the Queen of the United Kingdom has been, to date, the longest reign and who strongly influenced his age.
This room includes a bathroom with an shower, a desk, a television and free internet access by wifi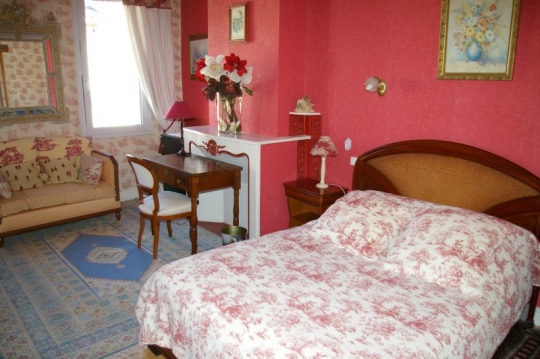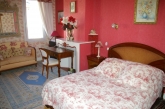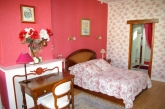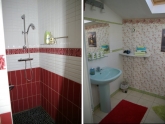 This comfortable bedroom, air conditioned, 18 square meters is located on the 1st floor of our guesthouse. It is designed to accommodate 1 or 2 people in a bed 55 inches wide.

It can be supplemented by an extra bed to accommodate one more person.
Rates and availability
The Victoria bedroom can receive up to 3 persons
Rate for one night, breakfast included:
1 person : 85,00 €
2 persons : 98,00 €
3 persons : 120,00 €
Availability:
March 2022

01
02
03
04
05
06
07
08
09
10
11
12
13
14
15
16
17
18
19
20
21
22
23
24
25
26
27
28
29
30
31
Book
Legend: Available A booking is being validated Unavailable