The Mumtaz bedroom
Mumtaz (in fact Mumtaz Mahal) was the nickname of Arjumand Bânu Begam. That's for her that has been built the Taj Mahal.
This beautiful princess, loved by the people, made a love marriage. We wanted this room totally Indian style recalls this story.
This room includes a bathroom with an shower, a desk, a television and free internet access by wifi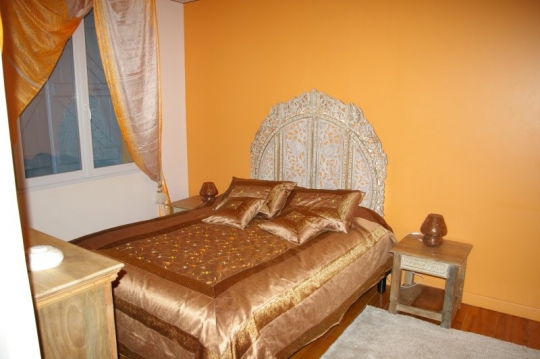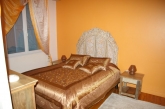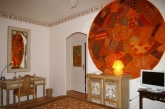 All furniture, linens were made by Indian craftsmen from Rajasthan. It is located on the 1st floor of our guesthouse. It can accommodate 1 or 2 persons.

It has a large bed 63 inches wide.


Rates and availability